Jack and Rose's smooch on the front deck of the Titanic is the best movie kiss of all-time, according to new research.
The tender moment between Kate Winslet and Leonardo DiCaprio's characters takes place seconds after Rose utters the infamous line, 'I'm flying' as Rose perches with her arms outstretched on the bow of the ship as Jack holds her tight.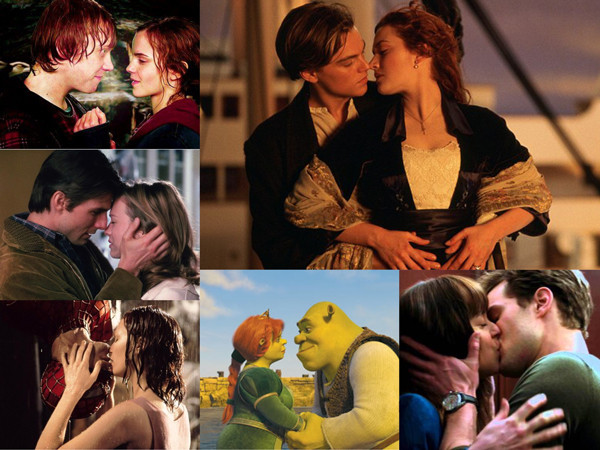 The scene from the Oscar-winning blockbuster fought off competition from Lady and the Tramp's canine canoodle over spaghetti and the kiss between Sam and Molly in Ghost.
Han Solo and Princess Leia's embrace in Star Wars Episode V: The Empire Strikes Back also featured in the top 50 greatest movie kisses.