The secret of metal bellows and plastic bellows
Share
Issue Time

2021/07/07
Summary
There are many types of bellows, but do you know how to distinguish between different pipes and how to distinguish between good and bad bellows?
The excellent plastic
corrugated pipe
has very good high temperature and low temperature resistance, and can be used for a long time in the temperature range of minus 180 to 260 ℃. In addition, the high-quality corrugated pipe is weather-resistant, fire-resistant, non-flammable, high oxygen index, non-water absorption, and extremely radiation resistant. Good, long-term exposure to the atmosphere, its surface and various properties remain basically unchanged; the bellows of Chuanhang Pipe Industry is excellent in this respect, and it also has excellent dielectric properties, high voltage resistance, and excellent corrosion resistance Performance, almost insoluble in any solvent, will not corrode in strong acid aqua regia, strong alkali concentrated light sodium oxide, strong corrosive uranium pentafluoride; good wear resistance, static friction coefficient is the smallest in plastics, excellent self-lubricating performance, Unique surface non-stickiness; good tensile strength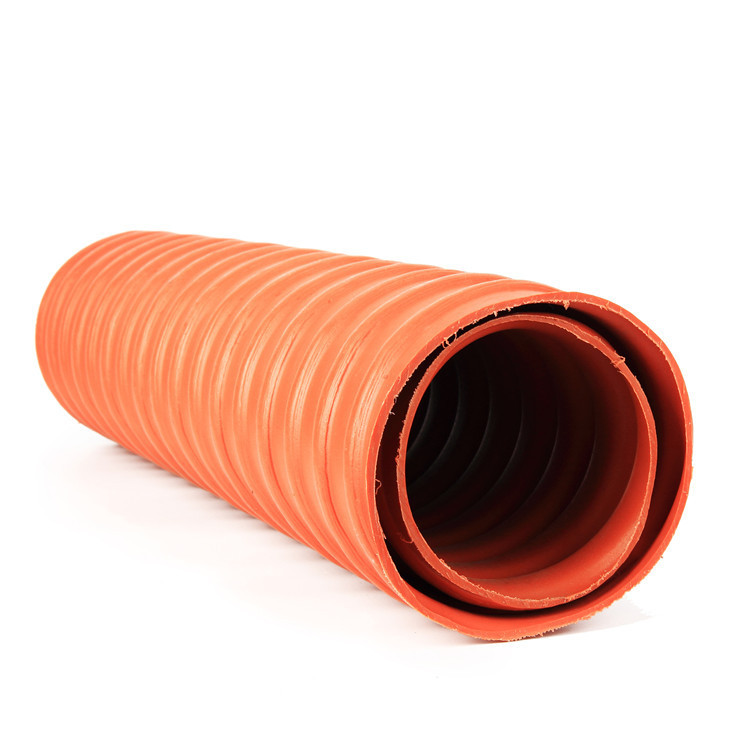 The metal bellows expansion joint cycle life testing machine is mainly suitable for testing the mechanical properties of metal bellows expansion joints such as cycle life, endurance fatigue, reciprocating fatigue, fatigue life, and load fatigue. The following Jinan Yongchuang will briefly introduce the standards for judging the quality of metal bellows expansion joints:
1. Air tightness:
The expansion joint is tested for airtightness at 1.0 times the design pressure, and the leakage should not exceed 10%.
2. Compensation amount:
The compensation amount of the expansion joint is determined by the effective length of the compensator. Generally, as the effective length of the expansion joint increases, the compensation amount also increases. However, considering the safety conditions, it is recommended that the effective length of the expansion joint should not exceed 400mm.
At each limit position of the compensation amount, the appearance of the non-metallic expansion joint should be normal, and the leakage of the air tightness test should not exceed 10%.
3. Welded joints:
Welded joints should be subjected to partial color penetration testing, and the length of the test should not be less than 20% of the length of each welded joint, and not less than 250mm, and the qualified level should not be less than the requirements of NB/T47013.5-2015 in Class III.
4. Fatigue performance:
Expansion joints are cycled under the specified design pressure and displacement conditions, and the number of cycles should not be less than twice the design fatigue life. Expansion joints are tested for airtightness after the specified number of test cycles, and the leakage should not exceed 15%.
Metal bellows and plastic bellows are good and bad, how to choose depends on your actual situation.
CHUNPENG is a manufacturer of bellows. In terms of quality, we pursue the ultimate. In terms of customers, we pursue the best service. If you want to customize bellows,
please contact us!