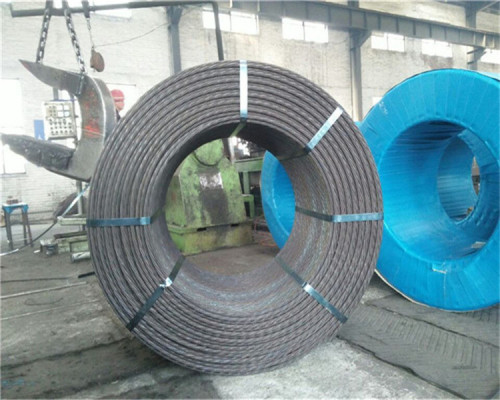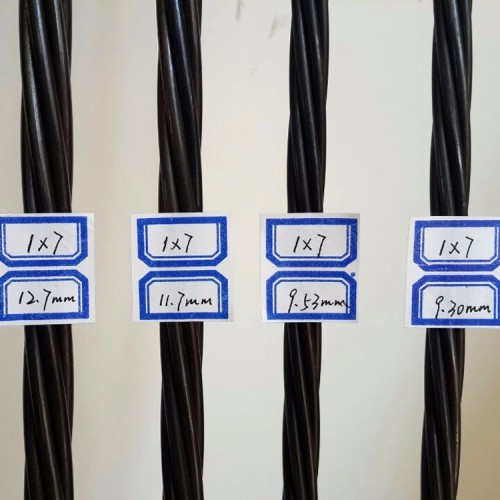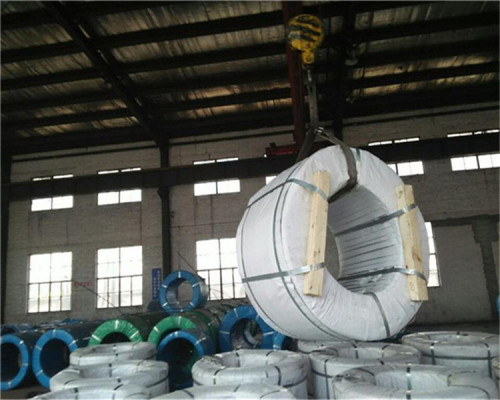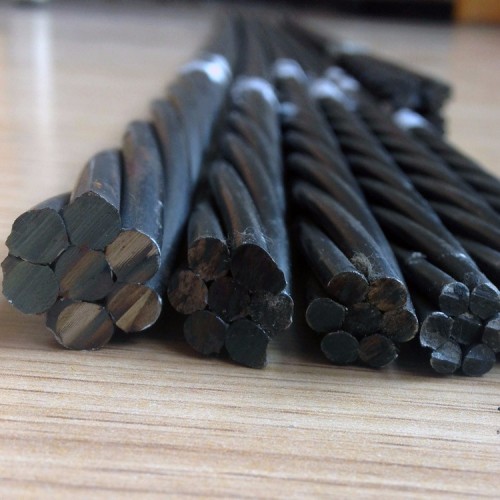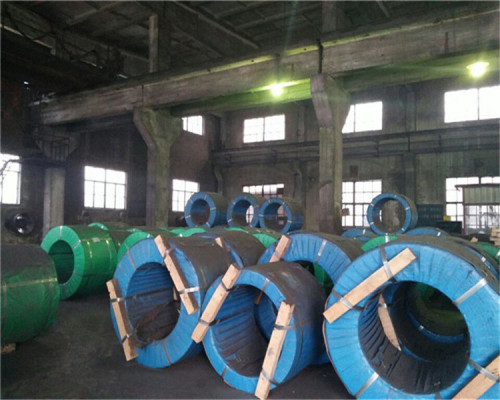 ASTM A416 PC STEEL STRAND 15.24MM
Item specifics
Name of product

ASTM A416 PC STEEL STRAND 15.24MM
Raw Material

SWRH77B/SWRH82B
Tensile Strength

1860 MPa
Minimum Breaking Load

183.7KN
Min. Load at 1% Extension

165.3KN
Elongation at Max. Load

≥ 3.5%
Tolerance

+0.40mm/-0.20mm
Weight of coil

2.5-3.5 tons
Surface

Uncoated
Inspection

Both ends of each coil is inspected
Description
ASTM A416 PC STEEL STRAND 15.24MM
Name of product:

ASTM A416 PC STEEL STRAND 15.24MM


Common diameters:

9.3mm, 9.53mm, 11.11mm, 12.7mm & 15.24mm

Standard:

GB/T5224, ASTMA416, BS5896, JISG3536, ISO6934 & EN10138

Inspection:

Both ends of one pc strand coil shall be inspected through stress relaxation test,

tension test, hydraulic universal test, bending test and boroscope test, etc.

Package:

Inner diameter: 760mm

Outer diameter: 1400mm

Width of coil: 760mm

Packaging steps:

(1) Coils are wrapped by 8 steel strips

(2) Wrapped by waterproof cloth

(3) Wrapped by 8 steel strips (6+2)

(4) Added with wood pallet

Delivery:

By container, and the date of delivery shall be determined by sizes

and quantity in the order

Port of Shipment:

Tianjin Port, China

Payment:

T/T or L/C

Samples:

Free samples will be provided to our honored customers.

Application:

Large-span bridges on railway and highway, overhead crane beam, rock-soil anchoring project, multi-storey industrial buildings, stadiums, coal mines, etc.
Production Line
Testing
Advantage
FAQ
1. What's your annual output?
We can manufacture 270000 tons PC strand every year.
2. Can you dispatch free PC strand samples?
Yes, we are honored to send PC strand samples to our valued customer like you :)
3. What are the common diameters that you manufacture?
We manufacture 9.53mm/12.7mm/15.24mm PC strand most.